(
based on this sermon by Rev. Todd Peperkorn
)
The sermon this morning is based on the Gospel reading, particularly our Lord's instructions to the Disciples as they go fetch Him the donkey and colt. "If anyone says anything to you, you shall say, 'The Lord needs them.'"
As the old Church year came to an end in November, the Scriptures spent time preparing us for the end of the world. Today the start of the new Church Year makes us see the Almighty Judge and King coming to you – and He is "humble, mounted on a donkey." It is out step with where our lives are this month. These Scriptures clash so much with the world around us that is busy setting its sights on happy holidays. In the midst of Black Friday, Small Business Saturday, and Cyber Monday, you probably were not expecting to come and hear about Palm Sunday.
Yet centuries before this became a season of shop-til-you-drop, Christian leaders thought it wise to start
a new Church Year not with some pre-birth of Jesus Scriptures, but with this one. That is not a bad thing. You and I are more likely to remember something the more unusual and unexpected it is. Furthermore, if you ever want evidence that God's ways are not our ways, Palm Sunday certainly proves that point.
This is a time of contrasts for us Christians. On the one hand, the themes of love and family and gift-giving and charity are certainly great things that we should encourage in all people. And yet some nagging feeling inside us says there should be something more, that the wrapping paper and trees are hiding more than just gifts. Behind it all, things are not right.
Jesus knows what our world is trying to hide. His understanding of you and me is far deeper than we can imagine – so deep that it would TERRIFY US, for if the Lord kept a record of sins, who could stand? However, with Him there is His forgiveness of our sins.
Jesus knows what you suffer. He knows the brokenness that you see in your world, in your loved ones,
in your own self. He knows how evil grieves you – both the evil others do against you and how you have hurt them. The Lord knows that November to January are the hardest part of the year for more people, with more spikes in depression than other times. He knows that people try to show Christmas cheer, but that mask hides some serious sorrow underneath.
What are you trying to bury out of sight and out of mind this holy season? The deaths of loved ones? – or are you already grieving ahead of time because you know their time is short? Is there a marriage in trouble – or one that ended long ago that still eats at you? Financial problems or problematic personalities? Conflicts at family gatherings? Fear of unknown troubles that might come your way in the future? All of these are pretty likely to hit people this month. Life has a way of getting in the way when all we want to do is to forget. If you try to use alcohol, or food, or shopping, or illicit affairs, or the computer to forget... well, it might work for a short bit – but in the end it makes the problems worse. As St. Paul reminds us that our salvation is nearer to us now, the Apostle WARNS us that waiting for the Lord does NOT go together with works of darkness like "orgies and drunkenness, ...sexual immorality and sensuality,... quarreling and jealousy" (Romans 13:13).
Getting back to Christ's entry into Jerusalem, just a few days before His death at the hand of sinners, Matthew sets the scene up in Bethphage. It is just one short mile from the Holy City. Think of it in terms of baseball – Bethphage was the dugout and on-deck circle for the priests of the Temple. They prepared for their service in God's House here and rested after their sacrificial service was done. Now here is Jesus, getting ready to do the ultimate service of sacrifice. He gives the disciples the job of bringing back the donkey and colt from town. And "if anyone says anything to you, you shall say, 'The Lord needs them.'"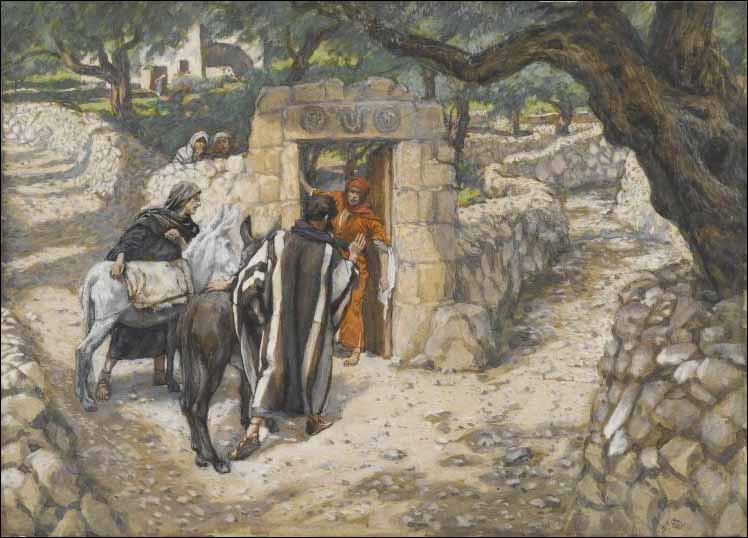 God has a way of pressing things into His service, using them in ways that we never intended nor could have imagined. Random moments in life, our joys and charity – but even also our sorrows and hardships and sins are pressed into God's holy service. However broken and troubled you are, our Lord with gentleness takes all of the scattered pieces of your crazy life and mine – and God says to you quite simply, "I need to have this. It fits perfectly into My plans to show mercy." It is as if God takes inventory of all the junk in your life, everything you want to toss out as too hard or too painful, and it is those things He wants to use for His holy purposes.
One of the hard things that He wants to take and use from my life is that I struggle because I want to see what God is up to! I want to be able to pull back the curtains of Heaven, look to the end of your stories, and tell you exactly what good He will bring from specific hardships. I really do not want to walk by faith – I want to walk by sight. And the stuff we see – so often they look like
impossible messes. How can Christ use all this junk to prepare people for His appearing? I do not know how He will do it in your life, and I certainly do not know how in my own. BUT I do know what our Lord and Savior says to you and me today – that the Lord has need of it all. All you and I have and all that we are, Christ takes it all and presses it into His service.
Now this goes much deeper than simple, cheesy "God has a plan for you" talk. What God wants for you at this time, and every time, is that through His Word and Spirit, you recognize what is really going on around you. St. Paul's epistle put it this way, "Besides this you know the time, that the hour has come for you to wake from sleep. For salvation is nearer to us now than when we first believed. The night is far gone; the day is at hand. So then let us cast off the works of darkness and put on the armor of light" (Romans 13:11-12).
Our Lord does not ask you to go get Him a donkey and colt today. He asks you to wake up! Remember who you are as a baptized child of God, holy and beloved by your Heavenly Father. Remember that our Lord's coming to this world is all about you, about your salvation. Remember that salvation is right here, right now. Christ's Word is here. And He does not simply ride past you on a donkey in parade. Now He rides INTO you on a donkey with His Body and Blood here to bring you forgiveness, life and salvation.
Like those people lining the streets of Jerusalem so many years ago, you are here waiting to greet with Hosannas in the Highest the Savior who comes in the name of the Lord. And your waiting will not end in disappointment. For the Savior is coming. Indeed, Jesus has already come for you. He is here already releasing you from the chains of your sin and brokenness. Dietrich Bonhoeffer used that imagery to describe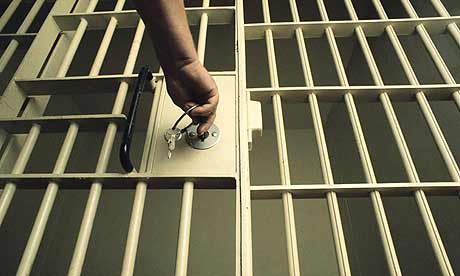 Advent, as he explained, "A prison cell, in which one waits, hopes – and is completely dependent on the fact that the door of freedom has to be opened from the outside, this is not a bad picture of Advent."
The door to your freedom has been opened in the birth, perfect life, sacrificial death and glorious resurrection of your Advent King, the Lord of Heaven and Earth. Be free. Shout and rejoice, daughter of Zion, for our King is coming to You. Sing with faith in your hearts as we cry out with the people of Jerusalem, with angels and archangels and all the company of Heaven - "Holy, Holy, Holy Lord! Blessed is He who comes in the name of the Lord!"
He is coming to be your Savior. He is coming now. With healing in His wings, to set you free. Blessed is He who comes. Believe it for Christ's sake. Amen.